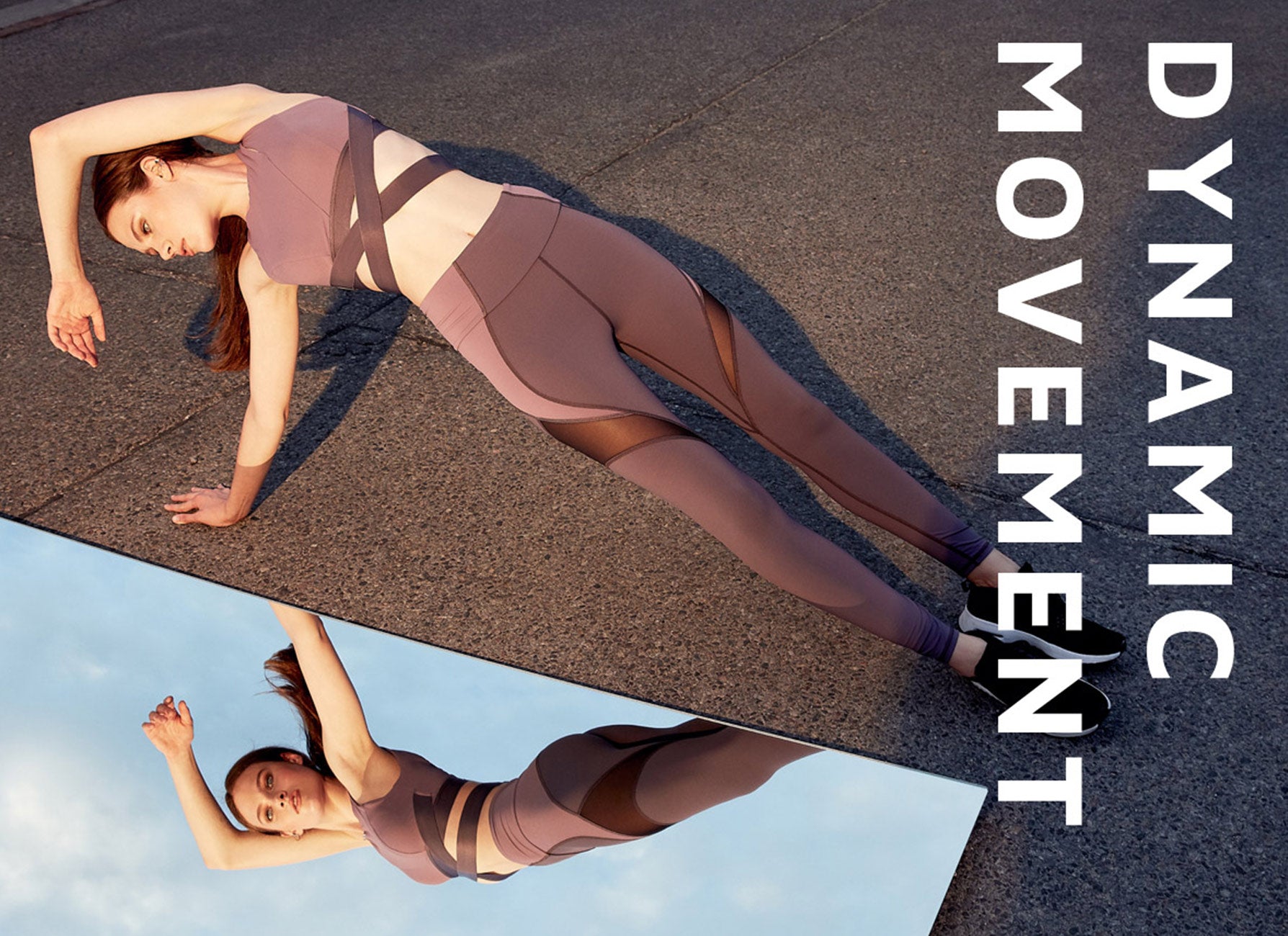 SPRING 2019 PT.2 : THE COLOR STORY
Continuing with our DYNAMIC MOVEMENT blog series, our Spring 2019 collection has definitely been an eye-catching hit. We knew that when it came to Spring, our color story had to be just as impactful.
For Spring 2019, MICHI created three separate color palettes: Black and White, Pastel, and Gunmetal.
You've seen our Black and White pieces display sharp contrasts that show up and stand out during any workout. This bold contrast of geometric color blocking makes a pop, proving that black and white can be anything but boring. A favorite piece of ours is the Glow High Waisted Legging in Black/White.
Pastel draws inspiration from both the 80's and 90's, while putting a contemporary spin on these classic decades in the form of a soft mauve and a muted sky-blue hue. These pieces are then color-blocked against either a rich black or varying degrees of their own shades, making them easy to mix-and-match together (like the Glory Legging and Glory Crop Top) or with any other pieces in our collections as well. These nostalgic pastel shades feature color-blocking that adds dimension and interest, to pair alongside asymmetrical designs that are heavily streetwear-inspired.
Gunmetal is our newest addition to our Spring line; introducing a lustrous material that shines and shimmers with every movement. Our Gunmetal will catch the light in any setting you find yourself in. Acting as modern armour, this colorway is sure to bring confidence, comfort, and mobility to your workouts, ensuring that you'll be ready to take on any day (or leg-day) and obstacle that you may encounter.
Check out Spring 2019 and let us know what your thoughts are on our new colors! Which one will you be rocking this season?
Xx

MICHI Team