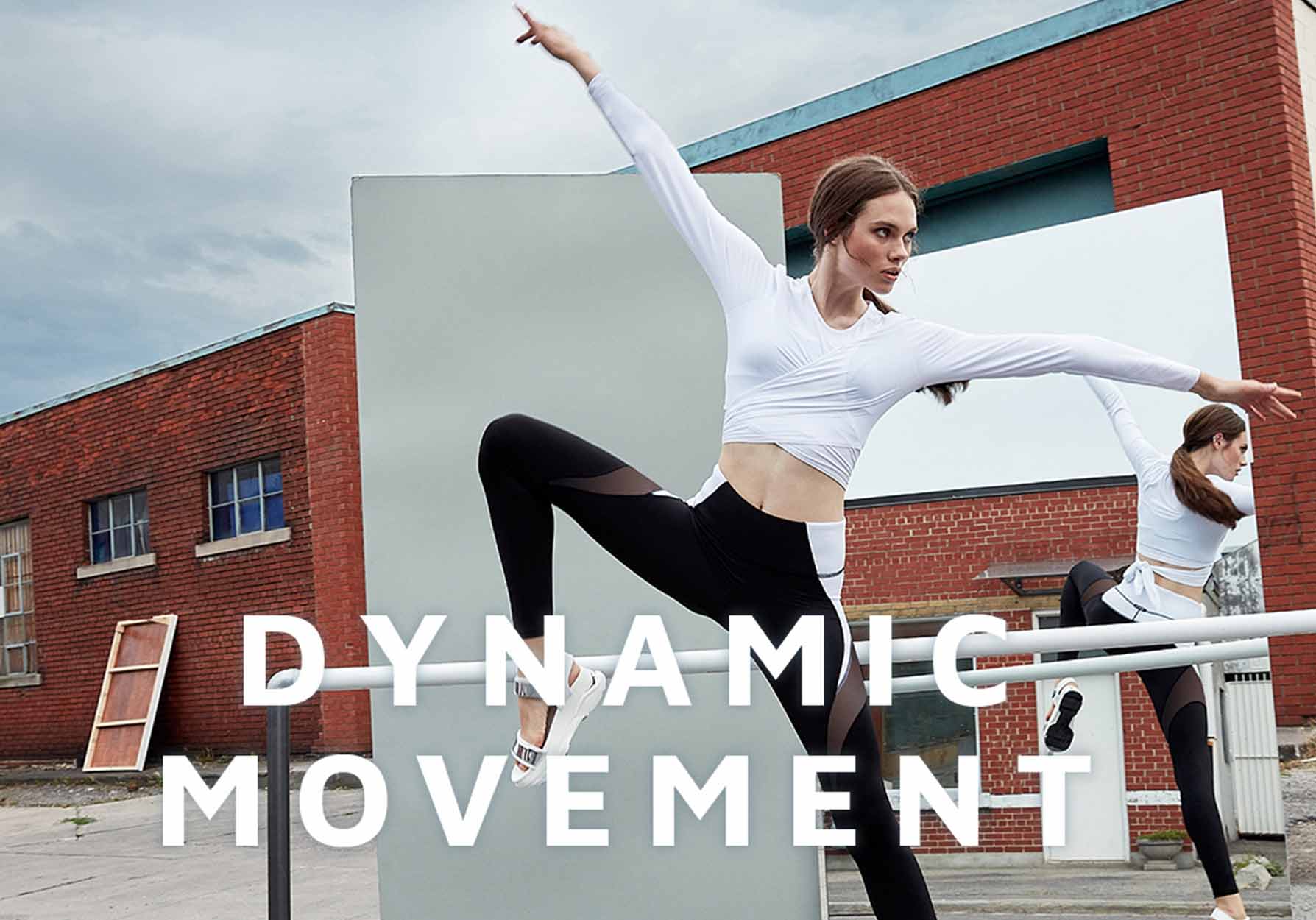 SPRING 2019 PT.1 : DYNAMIC MOVEMENT
No matter how gloomy the weather gets, we can always look forward to spring. Spring brings new beginnings, better weather and, best of all, our new Spring 2019 collection.
Drawing inspiration from the iconic Flashdance movie (and the incredible outfits of Flashdance actress, Jennifer Beals), this 80's classic was juxtaposed against a muted 90's color palette and strong color-blocking to modernize both eras for our newest collection. Think retrofit dancewear meets edgy with contemporary streetwear.
Constructed out of technical, sweat-wicking fabrics in pastel tones of mauve and sky blue, the collection is accented with an all new gunmetal shade. Look forward to bold contrasts and buildable staples from MICHI that are sure to stand out during this dreary winter weather right into when the UV rays warm up. The versatility of this collection will also make it just that much easier to style, while being your most sustainable purchase yet since our pieces won't stretch out or wear down on you for many years (and washes) to come.
Model wearing Lotus Bra in black, Wave Top in white, and Glory Legging in black/white.
Model wearing Werl Jacket in black, Wave Bra in sky (solid), Vibe Bike Short in black/sky.
For Spring '19, we've expanded our range even further to include custom 4-inch shapewear waistbands that provide even more midsection coverage and support to flatten and smooth all the right places. This joins both comfort and fit in harmony, while also ensuring that leggings stay tight during even the most intense of training sessions. 
Model wearing Lotus Bra in white, Glow Wrap Top in white, Glow Legging in black/white.
With asymmetric base layers and voluminous outerwear pieces to allow for ease and freedom of movement (anywhere from the studio to the street), be your own dancing queen with our modern take on the retro aesthetic launching Thursday, February 7, 2019.
Designed with the wellness-focused woman in mind, we have even more surprises for the upcoming spring season so make sure you're following us on Instagram (@michi_ny) and that you're signed up for our weekly newsletter!

Xx

MICHI Team