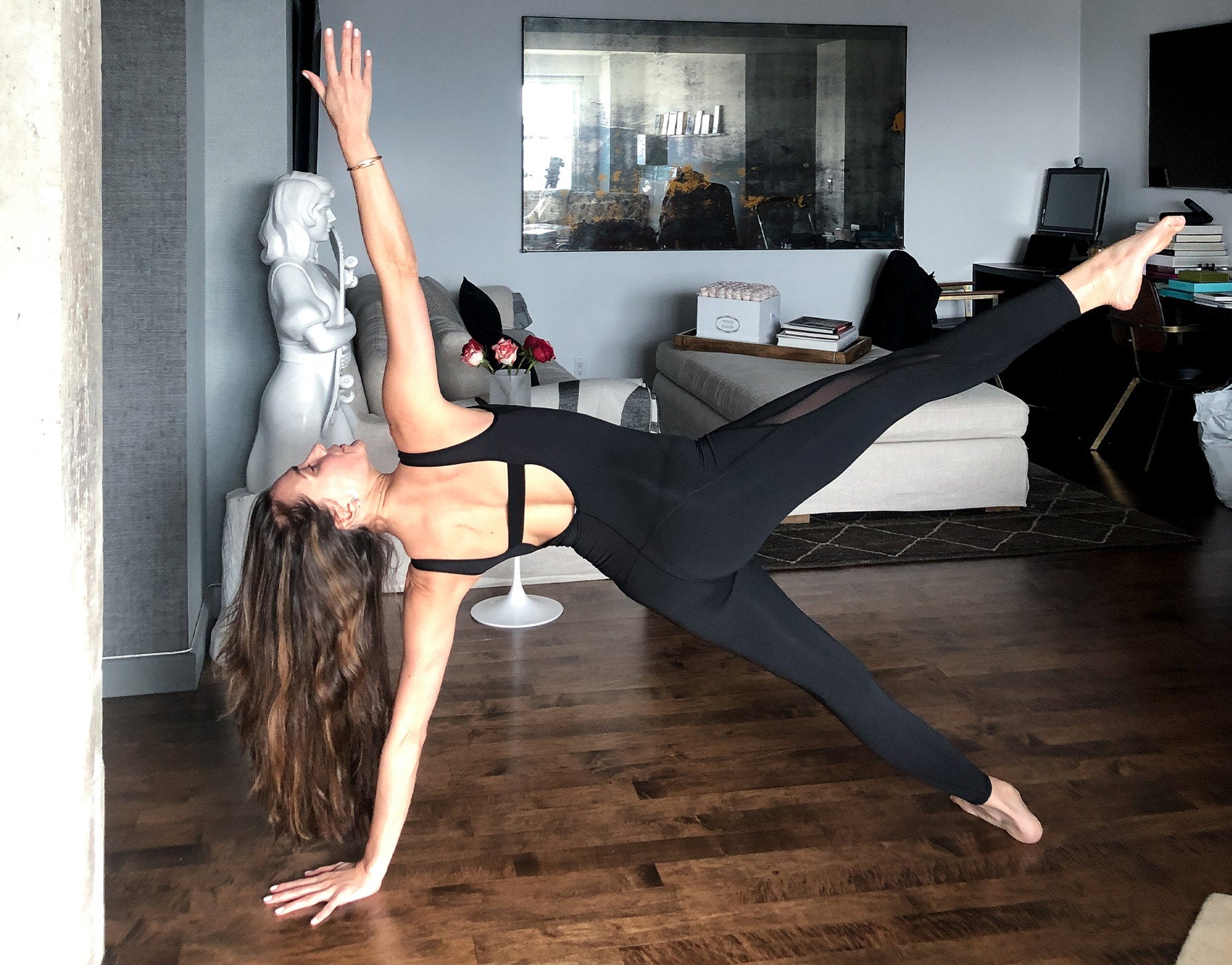 OUR FAVORITE AT-HOME WORKOUTS
If you're experiencing the winter blues like us, we understand how hard it is to layer up and head to the gym. Trying to stay motivated and healthy year round comes with its challenges. Especially when Mother Nature is doing everything in her power to make getting to the gym nearly impossible. Fortunately with the technological advancements of today's cell phone and computers we have the opportunity to make time to get active, right from the comfort of your own home. We're often times found using these top 5 at-home workouts. Check out what's keeping us moving at home and try them for yourself! Sweating guaranteed.
THE ORIGINATOR: KAYLA ITSINES
Leave it to one of the originators of online workouts to see some fast results! This Australia native that we all know and love has 27 minute workouts for you to do 3 times a week in her Bikini Body Program, having you see results in 12 weeks. Do this at the gym, in your living room, or even outside on a sunny day and know that you're getting a workout in that won't clutter your schedule.
GET LONG AND LEAN WITH MELISSA WOOD HEALTH
Our girl Melissa Wood is amazing at having your fitness journey come full circle. Enroll in her at-home workouts that targeted to sculpt long, lean lines through yoga and pilates styled principles. Over the years, Melissa has grown a large community that focus on maintaining a healthy lifestyle that is as much mental as it is physical. With recipes on her site and frequent uploads of new workouts on her social and website, we recommend this workout to ensure optimal long lasting results.
TAKE A CLASS WITHOUT LEAVING YOUR HOME DOING OBÉ
If you like the idea of attending class but want the flexibility of working out on your own time Obé is for you. Our Body Electric (Obé for short) is an online workout program that we even featured in our last post as it's taking the workout industry by storm. The option to take a scheduled class that is filmed live in the comfort of your own living room is a great way to still work out while knowing hundreds, sometimes thousands are taking the same class with you. Can't commit to the schedule? They have an archive of over 500 classes you can take at anytime.
SOMETIMES IT TAKES A GOOD GOOGLE SEARCH TO FIND SOMETHING LIKE THIS 10-MINUTE WOMEN'S HEALTH AB WORKOUT
Our friends at Women's Health are always coming in strong with great workouts you can do at home. This particular one is a quick fat burner that can be completed in 10 minutes. Whether you're in a rush, want to add some extra abs to a pre existing workout, or know you should work out today but don't want to commit to the journey of getting to your gym, this is an excellent solution with clear instruction and visual cues. Check their site daily as they are always updating awesome quick workouts and health tips!
THE QUEEN OF SKIPPING AND RIPPED ABS: JANINE DELANEY
If you're looking for something with an extra punch– or skip in this case, check out Janine Delaney. Mother of two, and 48, Janine has a body and outlook on life that we all want. Use her workouts that incorporate skipping and weights in just 40 minutes to see optimal results in less than 12 weeks. Perfect for the gym and at home with simple equipment. Janine will challenge you to dig deep within yourself to bring out the best version of you during the course of this transformation program.