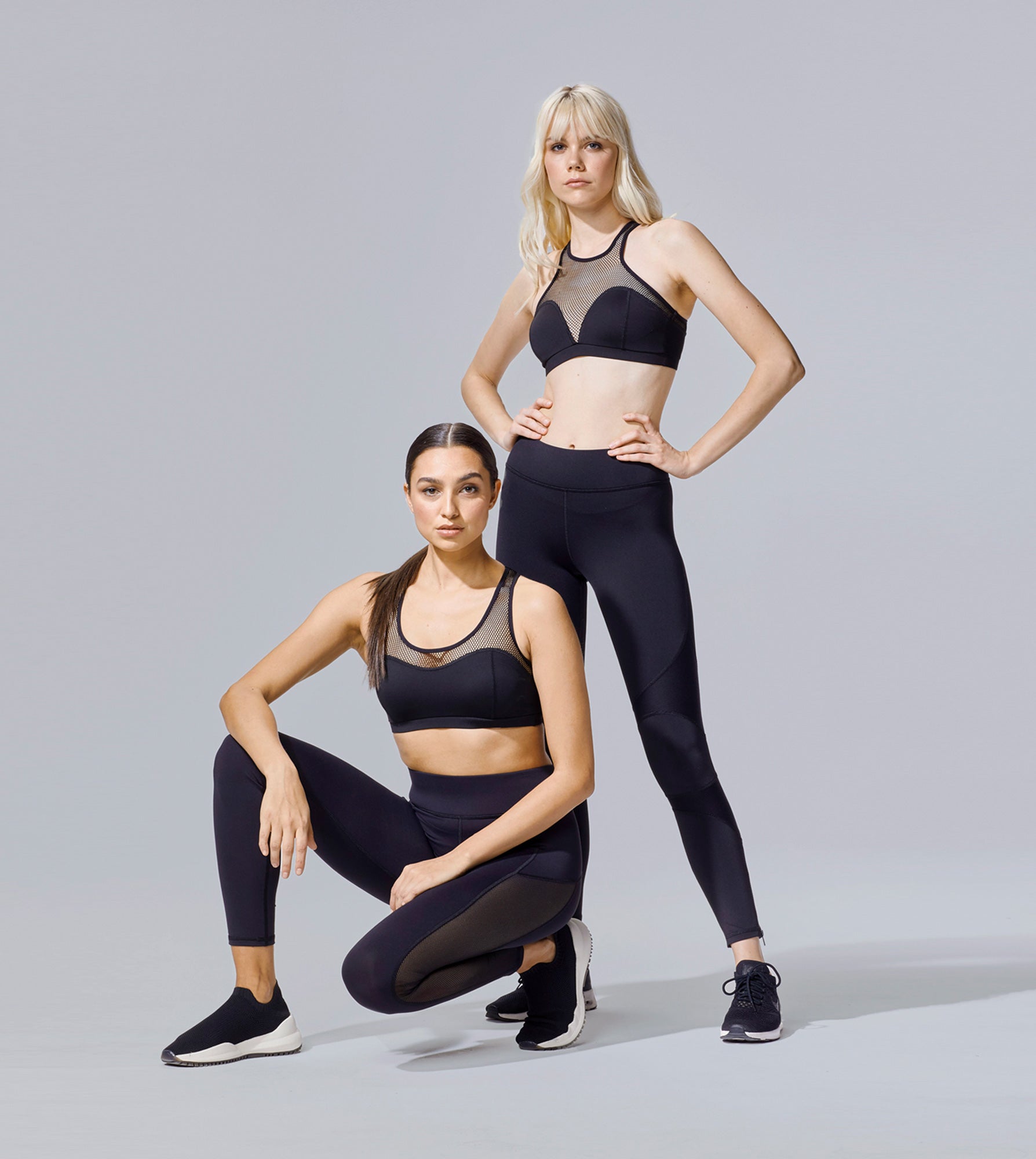 DOWN TO YOUR CORE
Everyone has that one or two favorite activewear items that you keep going back to. They are your go-to pieces. How they earned that spot in your heart can be for many reasons. Maybe your favorite leggings flatter your figure in all the right ways or maybe your go-to sports bra supports you for the entire workout so you don't have to hold back. MICHI has a foundation built on activewear you can keep coming back to again and again to meet all your workout needs.
This is MICHI CORE. CORE is our most famous MICHI styles that have contributed to our MICHI DNA serving as the base for your activewear wardrobe. These are the pieces you know and love that still turn heads and get noticed in gyms and studios worldwide.
These hand selected pieces help to tell the story of essential qualities that are integral to the design of everything MICHI. It is the solid foundation that has proven to be reliable, resilient, and stylish among our MICHI community as you come back for more. Whether it's sports bras and shorts, or activewear leggings, CORE is hand selected as the MICHI classics for your activewear repertoire. Here's why.
SWEAT AND SEE

Our CORE is made with the MICHI fabric that you know and love. Our sweat-wicking 8-way stretch fabric is designed on the body with next-to-skin softness and compressive attributes. Our CORE is made from sustainable, eco-friendly Oeko-Tex and Bluesign certified textiles, constructed to last. This means that you have activewear that can withstand whatever level of intensity workout you do. Our CORE is sweat-wicking, keeping you and your activewear dry by the time you're home from your workout. Stay comfortable and supported in CORE styles like the Stardust Legging, Ignite Crop Top, and Illusion Legging which have a classic workout aesthetic with design elements that are fashion forward like motoribbing and mesh panels.
CORE YEAR ROUND
CORE is available year round on our site and a great option if you're looking to invest in activewear that is ethically and sustainably produced. Our CORE collection is available in black to make for classic items that can go with just about anything! We also have CORE items available in other MICHI neutrals like white or navy. You can find these options in styles like the Extension Legging, Pulse Short, and Antigravity Bra. The best thing about CORE being available year round is the versatility that it can have in your wardrobe. Afterall, MICHI is not just workout wear friendly. You can rock your MICHI for a night out on the town as much as during a layover to your favorite travel destination. Experience the benefits of having activewear that can work with a variety of clothing options. Rock the Feline Bra on a night out with high waisted trousers and a sleek blazer. Consider the 3-inch Kinetic Short with a vintage crewneck and a jean jacket. The Dusk Wrap Jacket is a perfect throw over after a workout class and with a silk blouse and trousers for a day in the office. The MICHI possibilities are endless with rocking your CORE 24/7 3-6-5!
BROUGHT TO YOU BY YOU
CORE is hand selected by founder Michelle Watson and the MICHI team based on various reasons. One of those reasons being that CORE is built on the styles that you love the most. All of our CORE pieces were first introduced to the community through our seasonal collection launches, where we tap into inspiration by superheroines, '90's European designers and nature to name a few. From there we see the magic happen. We learn from our community and receive feedback on what you need in your activewear. We initiate surveys, speak to athletes, wear test, and wear test again to bring you a collection that is an embodiment of how MICHI can fuel your confidence year round. Our community wanted a legging that could stay up without adjustments and unique detailing that can slim your legs and accentuate your best assets. Thus, the Illusion Legging was born! The Antigravity Bra was one of the first styles to put MICHI on the map with offering innovative activewear to women. MICHI founder, Michelle Watson grew tired of the uniform she was seeing across all fitness platforms. In creating directional, high-performing activewear, styles like the Bionic Bra and Molten Top have grown with us!


What's your first piece of MICHI CORE? What would you like to see in CORE as we continue to grow? Slide in the comments below and share!
Xx MICHI Team