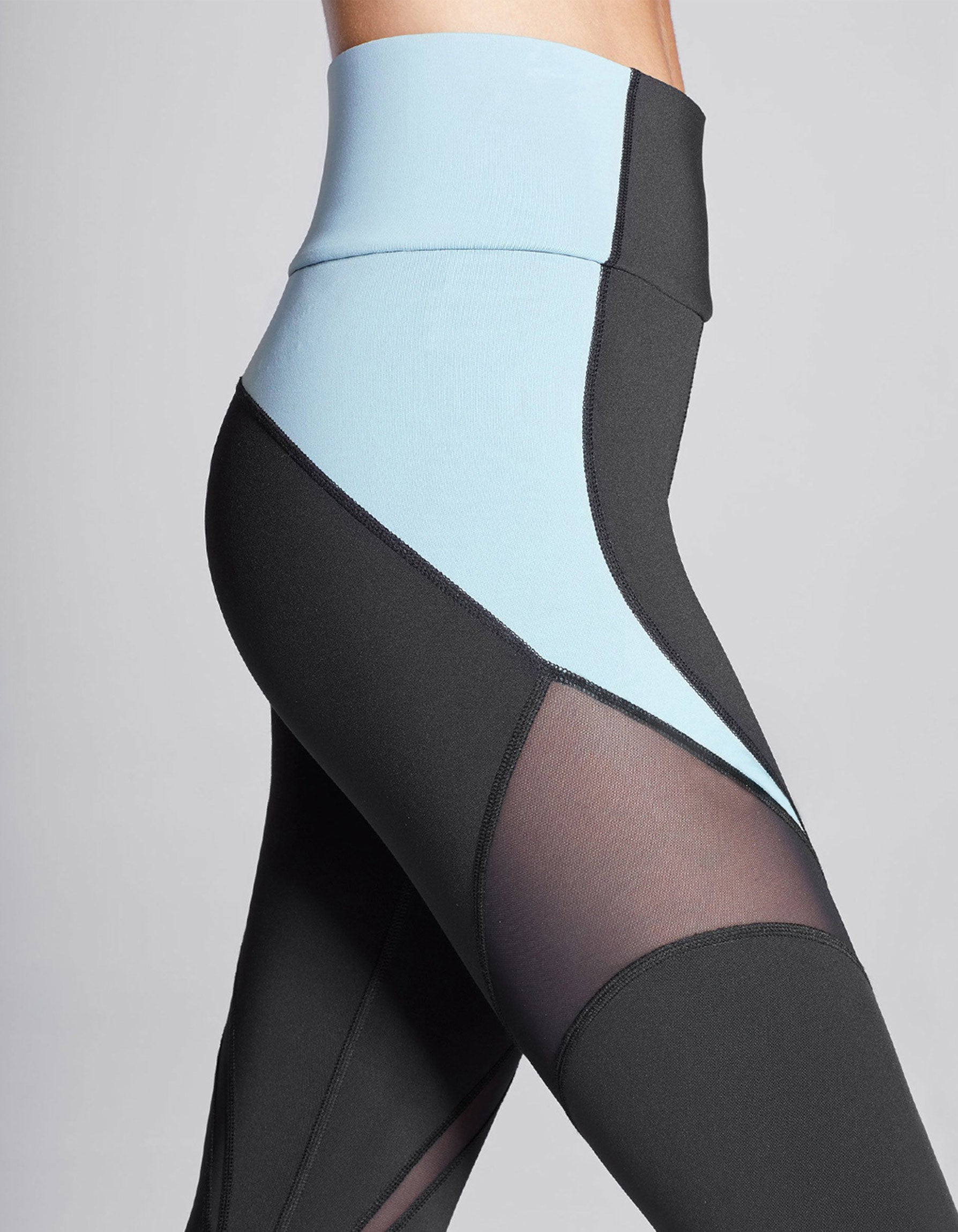 THE WAISTBAND REPORT: FIND YOUR FIT
THE WAISTBAND 
All shapewear elastic used in MICHI legging waistbands is made from high quality knitted elastic that is different from any other in the industry. With ribbed detailing in the interior of the elastic, our waistbands are designed to give ultimate support and flexibility while staying light and soft. Feel the benefits of a cinched waist without ever having to sacrifice your comfort or performance.
When you try on your first pair of MICHI leggings we know that you'll feel the benefit of our elastic waistband the second they're on your body. The rest is history. Don't believe us? Do your toughest HIIT workout and count how many times you need to hike your leggings up. Any number higher than zero can't be a MICHI  legging. Our waistbands have excellent recovery too, so they won't ever get stretched out and not fit.
3 " SHAPEWEAR ELASTIC WAISTBAND
This 3-inch shapewear elastic waistband is soft yet strong. Our signature band hugs the body to hold leggings up and stomachs in. Custom developed by Creative Director and Founder Michelle Watson, she was frustrated with leggings that kept falling down during her workouts. She wanted to create leggings that required zero adjustments with shapewear properties. Expect this waistband to hit your upper mid to high waist, perfect for low to high impact workouts. See how the 3-inch waistband feels in one of our latest Spring 2019 styles like the Glory Legging.
4 " SHAPEWEAR ELASTIC WAISTBAND 
Our shapewear 4-inch elastic waistband is your go-to waistband that provides additional midsection coverage. It supports and flattens to smooth the waistline making it the ultimate shapewear choice for women. Also custom developed, our 4" waistband starts 1-inch lower than our classic 3-inch waistband still hitting the same spot on your waist. This was done to provide women with the option to feel a little more support and smoothing in the lower waist section. Try our Vibe High Waisted Legging for any low to high impact workouts!
4 " STANDARD WAISTBAND
The standard 4-inch high rise waistband is lined with power mesh and finished with a ⅜-inch elastic. It stays in place and smooths midsections making it very comfortable for travel and wear for extended periods of time. This waistband is considered extra high in comparison to our classic 3-inch waistband with similar positive effects. Wear this waistband for low to high impact workouts in the many ways you can see it like the Le Mans Legging or Wave High Waisted Legging.
4 " SOFT WAISTBAND
Our soft 4-inch high rise double layered waistband was designed to have a lengthening effect on the body and offers ultimate comfort. We recommend this waistband for low impact workouts as it does not provide the same hold and elasticity as the leggings with elastics, whether shapewear or thin. Expect a soft, easy feel against the body like you would experience with the Speed Legging. This waistband is very comfortable to wear for extended periods of time as well as perfect for travelling. Consider the Speed Legging or Psyloque High Waisted Knee Crop Legging the next time you're jetting off to the airport.
What type of waistband is your favorite? Leave us a comment and let us know why!