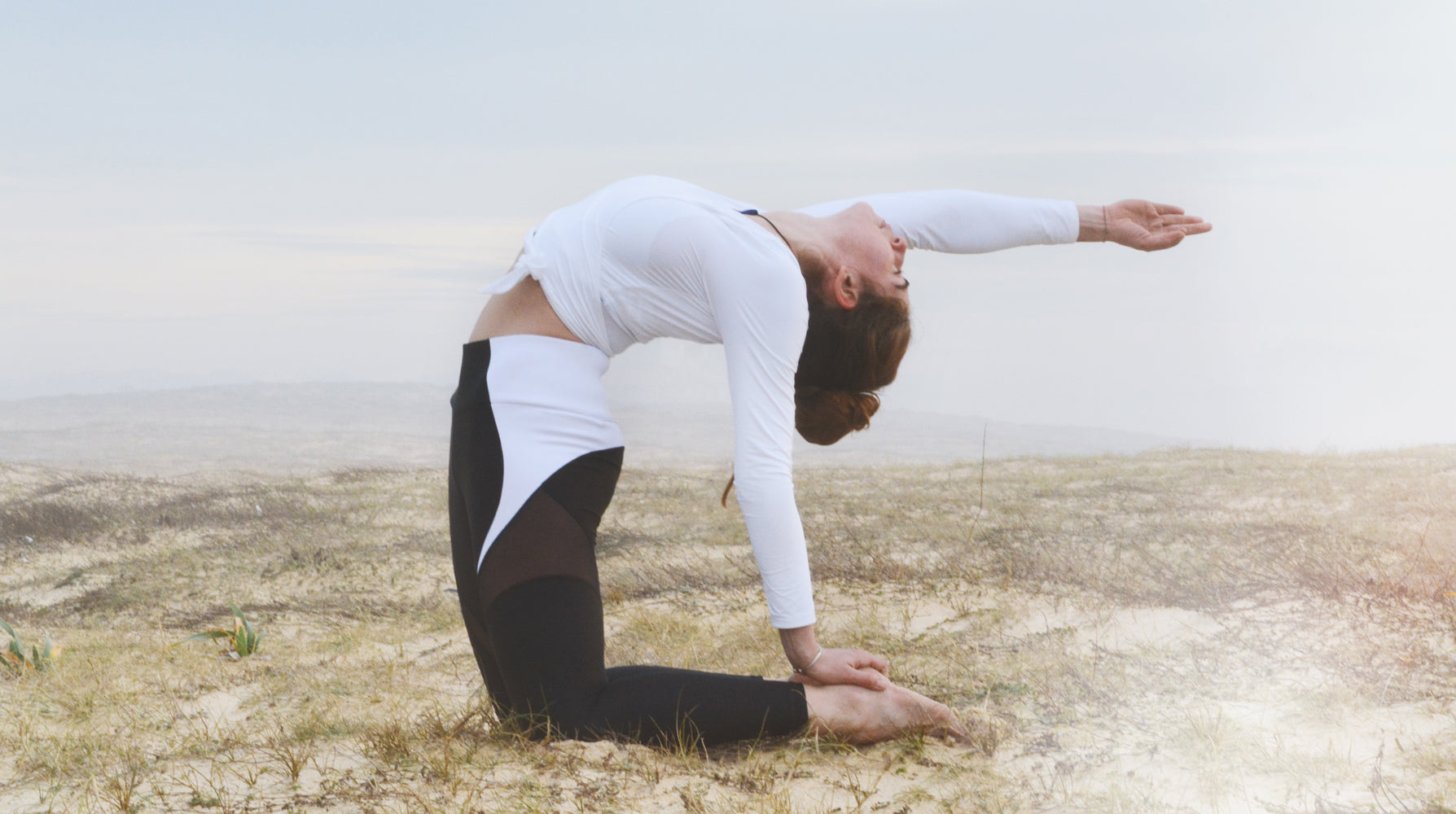 THE POWER OF BREATH
Our Spring 2019 Collection is the perfect companion to any meditation session.
Who knew that something we consider as second nature as breathing would be such a vital part to our overall well-being and mental health?
Nowadays, it seems like everyone is rushing from one thing to another with no time for breaks; any form of slowing down is considered "lazy" and if you stop hustling even a moment you'll lose everything that you've ever worked for. Where did this mentality come from?
After researching the power of breath (and learning just how important it is to center yourself and de-stress), it's been proven that focusing on your breathing can really help to turn your life around. Guaranteed to create a more powerful mind and body, we've compiled a handful of breathing techniques, relaxation techniques, and meditation apps to help you slow things down and make you appreciate how the act of inhaling and exhaling can be a way of life—more so than just a way to live.
 
The practice of Pranayama

Pranayama, also called "life force breath", is a technique used to control the breath and the source of our life force (or prana). This involves breathing evenly and harmoniously with the breath that comes before and after it. This great article by Yoga Journal explains how beginners can achieve and practice this technique, and just how beneficial it can be to your health by doing so.

4-7-8 Breathing Technique

This breathing exercise is proven to put your body in a state of deep relaxation and is often said to be used to help fall asleep faster. Combat any stress you have by regulating your breathing through this technique: count to four in your head while inhaling through your nose, hold your breath for seven seconds, and then exhale from your mouth in a whoosh for eight seconds. Once you inhale again, you begin a new cycle and this should be repeated at least four times. Read more on this practice from this Headline article!  
Use your phone for good 
We mentioned these in our Beat the "Cold" this Winter post, but meditation and mind-centering apps are life changing. Your phone is always on you, so why not use it to positively affect your health? Put away those stressful emails for a moment and download either The Mindfulness App, Headspace or Calm to find guided ways to breathe and meditate. This is a great form of meditation for beginners too! 
Balance yourself physically and emotionally with yoga 
Whether you're meditating at work or meditating before bed, sometimes watching a quick video along to can make it easier. Yoga with Adriene is a great YouTube channel to turn to if you're looking for easy yoga tutorials that target whatever mental state you're in. This is great to tap into your breath and quality of moment and "find your chill", this meditation relaxation video of hers in particular is amazing(ly peaceful).
Breathe in, breathe out

Need even more incentive? The Yoga Journal has proven additional research-backed benefits to mindful breathing such as longer life, better emotional stability, and so much more. Whether it's meditation, yoga, or simply sitting on your own for a certain amount of time a day, there's no reason not to want to improve your health by simply starting with the way your breathe.
Sound off in the comments below if you've tried (or will try) any of these breathing techniques yourself!

Xx

MICHI Team