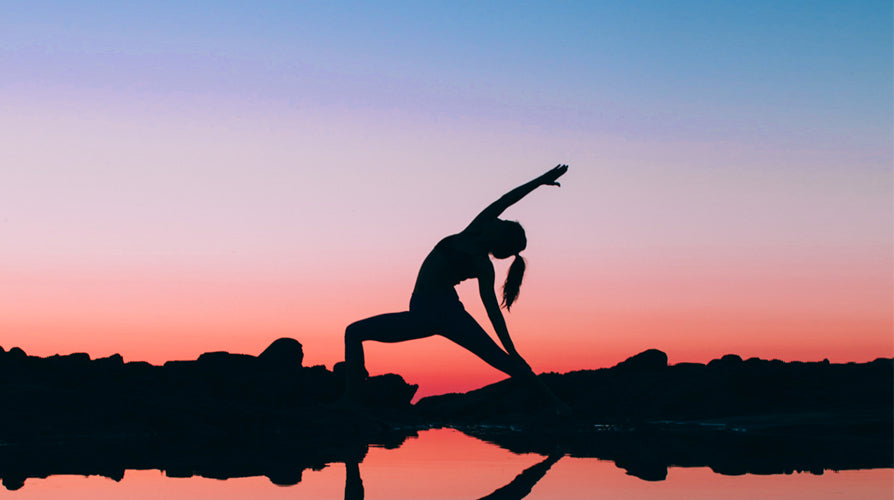 Color Therapy in Performance and Sport
When you a see a beautifully even-paletted blue sky on a sunny day versus a gloomy dark almost charcoal grey sky the next, how often times do you take a moment and realize how much those colors have affected your mood? In just one glance at the sky from your office cubicle, so much is explained in what to expect in the weather and more. Is it too much to assume that maybe over time we've begun to take advantage of the presence of color and its much deeper effects on the human condition? Since colors' crescending integration in main forms of media, art, society, propaganda, and now health, the study of color and its' effects provokes hyper conscious decisions in its' usage and more importantly, how it's internalized.
As makeup palettes come and go and Colors of Years passed and future continue to drive trends, the inspiration of color remains omnipresent in MICHI's Spring 2018 collection. We channelled this philosophy in our Spring collection utilizing the power of color and how it can be used in different environments to influence the human behavior and psyche.
While some scientists deny it, there is no denial that red gets our blood pumping at the gym while watching the endless blue seas give us a certain feeling of peace.
For thousands of years people have been using the color blue to treat depression (blue is a color commonly used to paint hospitals rooms and hallways because of its therapeutical and calming properties). In sports and fitness activities, color is used to either stimulate calmness and balance (color therapy and yoga) or on the contrary, to increase our heart rates, strength and stamina. Here's how founder Michelle Watson incorporated color into Spring 2018:
ADRIATIC BLUE: Improved Strength & Longevity. It's about channelling intention for the long run. Build your strength with the inviting hues of blue. It's even said that blue is a great colour for lifting heavy weights as objects tend to appear lighter than they appear.
FIRE RED: Confidence, Winning & Energy. When you think of Fire Red it's got heat and packs a punch. If you're looking to increase your heart rate and and build stamina, sporting red is said to provide the hyped motivation that you need that is basically equivalent to having a personal trainer pushing you to do 10 more push ups.
WHITE: White is pure and simply zen symbolizing stillness, and awareness.  You don't want to be bothered at the fact that you're about to break a heavy sweat. You know it's coming and you're not phased. Including the colour white into your workout can create mental and physical lightness, illuminating the outcome of your workout!
EARTH RED: Power, Strength & Combat. We're talking two different hues of red this season. Earth Red is grounded. It's stabilizing. And most importantly embodies power to the next level. Not over stimulating, Earth Red has a foundation of fire red that's impactful but with its' earthy undertone, you can channel the subdued essence of this colour family into your everyday workout that will give you results.