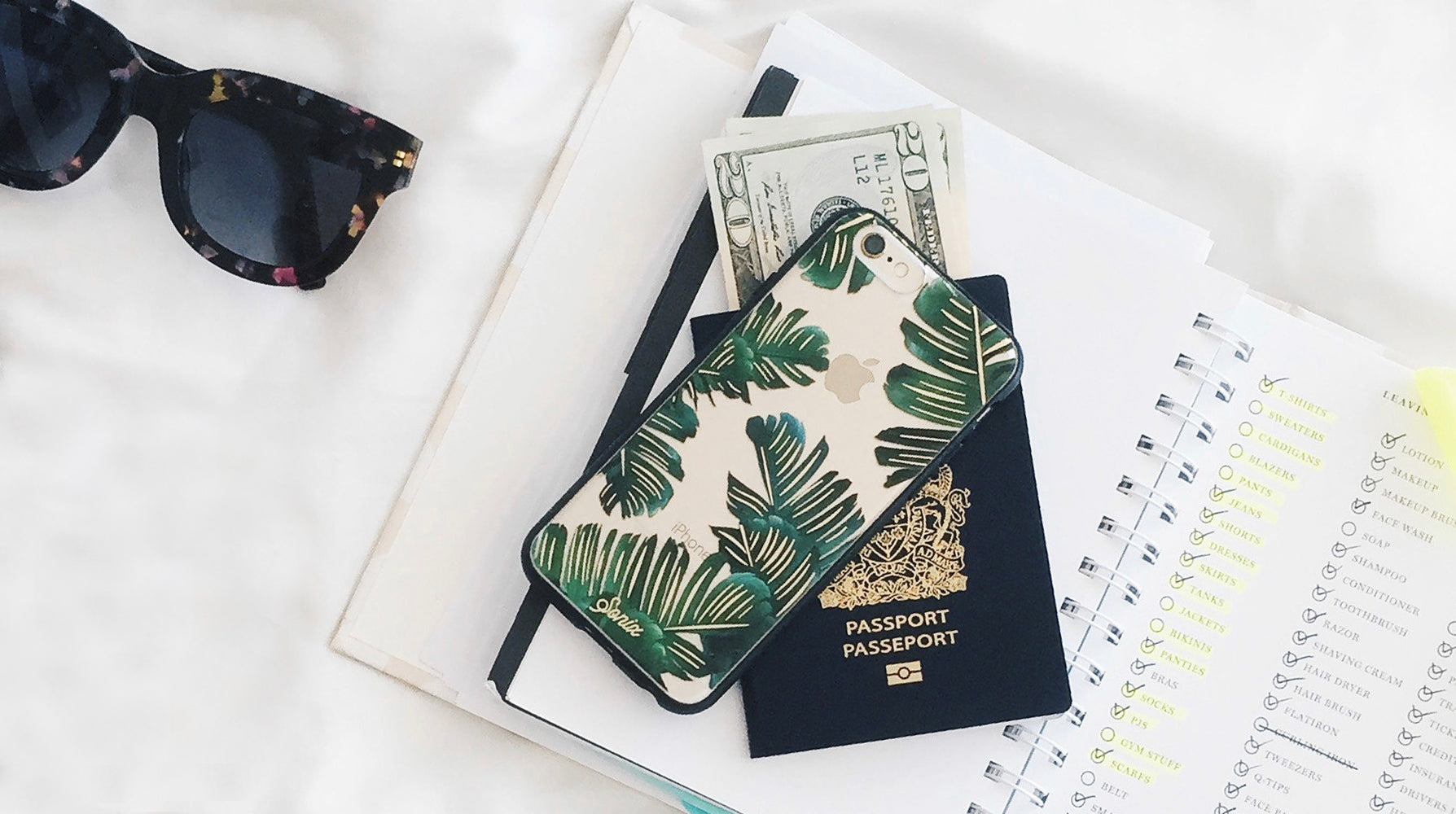 JETSETTERS GUIDE TO TRAVELLING IN STYLE
Do you dream about your perfect vacation but have nightmares about how you're going to get to that remote island? Ever heard the quote, "it's not the destination, it's the journey?" We asked three seasoned travellers, and believe it or not, if you travel smart, your journey can be just as enjoyable as the illustrious destination you've always dreamed of!
Whether you're preparing for a long haul flight or a short getaway we live for layers. When travelling, it's best practice to be prepared for any temperature making layers your new favorite travel buddy. Pairing the perfect leggings with layers will be sure to keep your mile high style on fuego, even in the sub-zero plane temperatures.
Don't be afraid to wear your leggings while travelling because c'mon who wants to wear jeans on a 14 hour flight? Let your leggings be fashion forward and functional. We've got you covered in that department. Our leggings are designed with versatility at the core, to make your must have in-flight outfit comfortable and convenient. When selecting your go-to travel style choose a legging that's soft to the touch for maximum comfort, has an eight-way stretch for flexibility and holds you in and sweat wicking to let your legs breath.
We asked Producer and DJ Maysa Quy how she travels in style and here's what she said,
"Generally I like to dress chic and casual when I travel. You can find me wearing my favorite leggings, anything Pipeline, Python or Moto Zip, a light sweater, scarf, and a leather jacket or hoodie. Layers are a must because sometimes you just want to throw the shade over and tune out!"
We couldn't agree more, whether it's lights out, you're settling in to flex your working commuter muscles or making conversation with an in-flight neighbor, layers will do wonders for anyone who wanders!
Got water? Staying hydrated while you travel has a direct impact on how your body settles into your new surroundings and helps to keep you healthy on your getaway. We all know that water is essential for life. But did you know that drinking water can actually help with jet lag? Air travel and travel in general spikes the body's need for hydration. On average we should drink between 8 - 10 cups of water a day, but while travelling and in flight the recommended amount of water intake is 8 ounces every hour.
Our bodies experience physiological changes due to increased cabin pressure and altitude while being exposed to low moisture levels. Moisture levels are so low they can be compared to being in the Sahara Desert. Who would dare go to the desert without water? Crazy right!
 Drinking enough water while you travel can help balance those physiological changes and maintain moisture in the body so when you get off the plane you're not left feeling scaly, tired and dry eyed. No one likes feeling like they were just casted in "Flight of the Living Dead" so we asked Clinical Therapist and Yoga Instructor Lauren Taus, what item she can't live without on a plane.
"PLENTY OF WATER!"
We're with you girl, while having a beverage on the plane can help ease flying nerves water is still our number 1.
Do you dread packing? No one enjoys checking a bag, but how will you possibly fit everything in a carry on? It's simple, pack your staples. Pack your favourite styles and coordinate colors to maximize your travel wardrobe. Be bold in your blacks and accent with neutral colors like heather grey, burnt sienna and mulberry. Let the colors complement and polish your sophisticated look.
Shoes tend to take up majority of the room so wear one pair on the plane and pack the other. Only pack a week's worth of clothes and roll them instead of folding. We're not the only ones who roll our clothes in our carry-on, Holistic Health & Wellness Coach Karla Tafra swears by this traveller tip.
"I ROLL everything! That's a trick I learned a long time ago and I've used it ever since. Things I can't roll, I try to neatly put on top and voila."
Kudos to that!
Next time you're planning your dream destination embrace the journey. Whether you're on a commuter flight or in for the long haul, enjoy the ride and let these tips help you travel in style, stay hydrated and pack smart for that gypsy life!