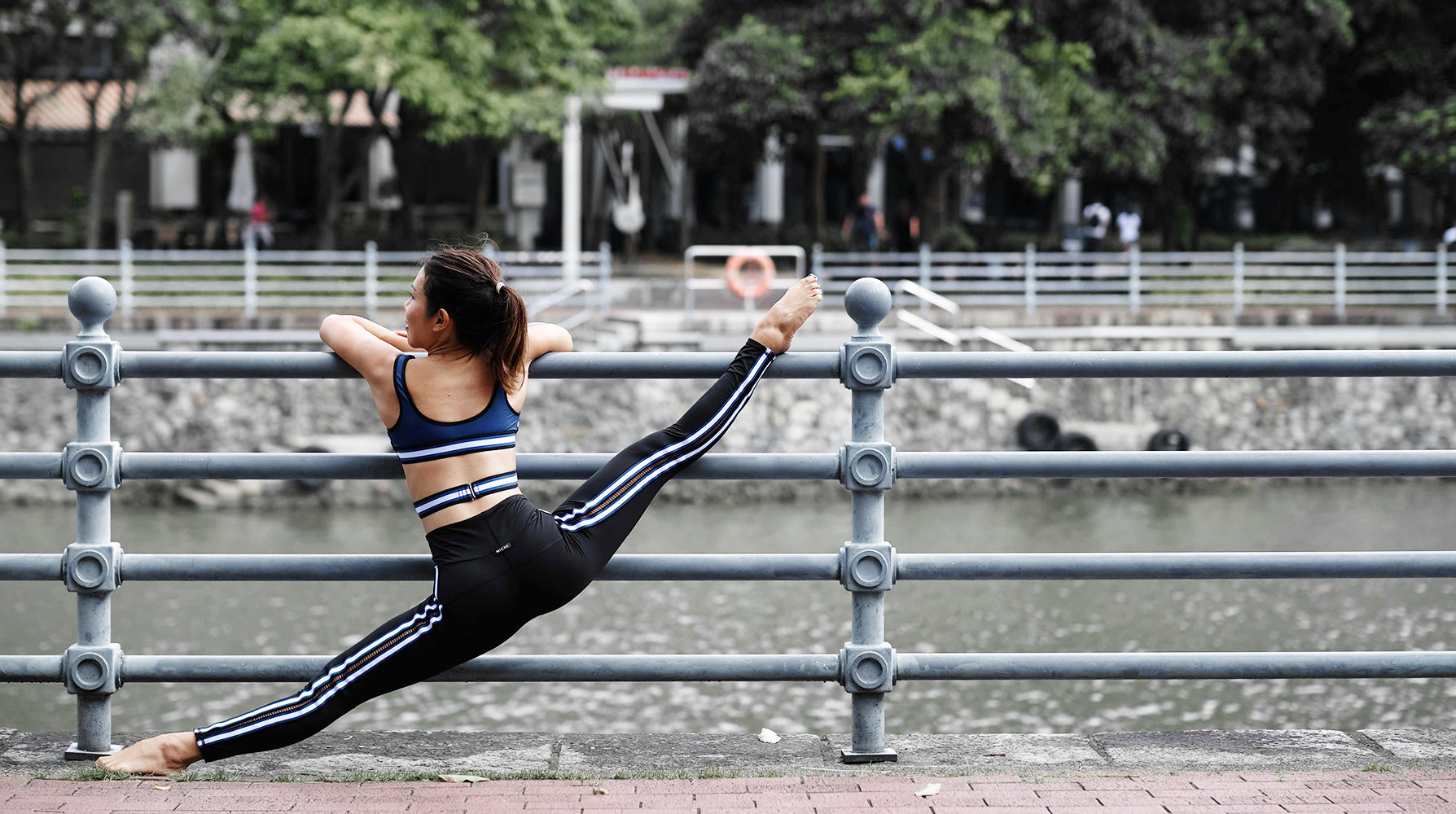 BRAND AMBASSADOR FEATURE: THICHA SRIVISAL
MICHI brand ambassador Thicha Srivisal is a banking industry professional turned pilates instructor. With a background that also includes professional ballet dancing, dance educating and back and ankle injury experiences, she is an advocate of trained movement and its power to take performance to the next level and heal. Here, she shares more about her personal wellness, defying gravity and where to dine in Singapore with us.
Photo by Michael Y. Pua
Tell us a bit about you.
I was born in Bangkok, Thailand, and spent lots of years abroad in different locations including Tokyo, London and Boston. Currently, I'm working on feeling less stressed, by learning to let go and be less of a control freak. I recently travelled to Mumbai, India to teach a STOTT PILATES instructor course. I find the city fascinating.

What are you passionate about right now?
I'm passionate about sharing my knowledge and grooming the next generations!

What is your favourite way to sweat in MICHI?
I love exercising in my MICHI leggings especially when I practice my handstand. They are so comfortable.
Photo by Michael Y. Pua

How do you incorporate wellness into your lifestyle?
I love to move. Whenever I have free time, I move about. It's my lifestyle. I don't like sitting still for too long.

What benefit of pilates is the most overlooked?
Pilates can be applied to other forms of activities. It helps enhance your performance. It's a journey not a goal!
When do you feel most powerful?
When I'm inverted, defying gravity, I feel I can achieve anything!
Photo by Michael Y. Pua
What is something people would be surprised to learn about you?
I don't eat chocolate!

If you could have one superpower, what would it be?
Flying—so I could explore many different countries whenever I want.

What three words would you use to describe MICHI?
Athletic, comfortable and fashionable.

What is your favorite restaurant in Singapore?
I love steaks, so it's The Cut at Marina Bay Sands.